Greetings!
Busy week around here! The team has been focused on the upcoming Off-Road Expo in Pomona this weekend.
Which usually means being focused on tricking out the Jeeps and finishing up new products for introduction at the show.
If you can make it out this year, you will see me doing something a little different... we are calling it the ModernJeeping Podcast... stay tuned.
P.S. If you haven't signed up for my 5-Bullet Friday, try it out by signing up here.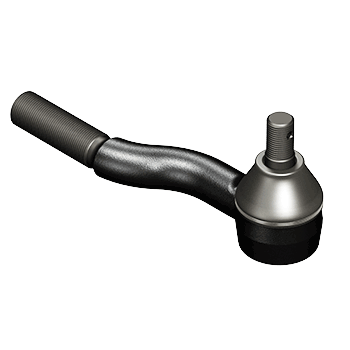 More About The JK Tie Rod...

I wanted to share a little more here about the dog-leg joints... truly a unique feature. As the graphic shows, the joints are specifically designed to move left to right for steering effectiveness, but not move front to back. This prevents the Tie-Rod from "flopping".
Oh yeah, and they fit on stock wheels too!

TJ Wrangler Long Travel, Short Arm kit - now with Fox Shocks!
Based on the popularity of our JK Suspension Kits, you love Fox Shocks, almost as much as you love Metalcloak, so we now have the 3.5" Long Travel, Short Arm Kit, available a Fox Shock option.
I run that set up on my personal TJ and so far have enjoyed the ride. They handle better in the corners then the OME, which for a driver like me, is a good thing.
Learn More...

Metalcloak Signs On as Presenting Sponsor for the Nitto Ultra-4 Championships!
Last year we visited the Wild West Motorsports Park to check out the Ultra-4 Championships... and were BLOWN away! The course was exciting, the attendees were many, and fun was easily had by all.
So this year we decided to step up and become the Presenting Sponsor. If you are anywhere West of the Mississippi, you should come check it out. If you can't make it, there will be some great online coverage.
Congratulations to Jeremiah Tompkins owner of Because Stock Sucks in Coarsegold, California for this week's Pic of the Week.

Matson "Matsonian" Breakey