Hello Rock-Biting Jeepers!
First, let me say that I wish you and yours the
Happiest of Thanksgivings
and hope that you have much to be thankful for. By the way, I've always loved this story of Thanksgiving and thought I would share it with you.
The Real Story of Thanksgiving as told by Rush
There is a lot we at Metalcloak have to be Thankful for each and every year ---
and at the top of the list is you, our Customers, our Friends
. Thanks to you, our growth in 2012 has been our best ever.
So we are saying Thank You in a BIG way!
One more chance at FREE SHIPPING in 2012.
From
Black Friday through Cyber Monday,
you have one last opportunity to get
Free Shipping
for any of our
Game-Changing Metalcloak Body Armor or Suspension Systems.
And if you've ever set-up a Metalcloak shopping cart, you know
FREE SHIPPING
can be upwards of 10% - 15% savings!
This is an
ONLINE ONLY
sale, so use the Coupon Code:
freeshipturkey12
This will be your last opportunity in 2012 to get this kind of savings!
SO DON'T MISS OUT!
This sale is good for ALL Metalcloak products (except extended corner guards) to the lower 48 states only and and there is NO minimum order.
---
LIMITED EDITION!
The new
Jersey Style Long Sleeve Tee
printed using the "discharge" method which eliminates the heavy inks and features the Metalcloak Hex-M on the front and Metalcloak in white on each sleeve.
Just in time for winter!
Only $22.00 while supplies last.
Order Yours Before They Run Out!
---
PRODUCT HIGHLIGHT...
At Metalcloak we are never satisfied when we produce a product. Even when its a home-run release, we still listen and learn and make rev changes along the way.
We recently made some significant changes to the
TJ/LJ Gas Tank Skid Plate
. Originally released last year, the
Ditomic (Aluminum + Steel) Armor
product has been a hit among our customers, weighing only 48lbs compared to typical steel skid plates at 60 lbs, but the alumium portion was sometimes hard to install.
The solution? A
NEW, IMPROVED
, Gas Tank Skid Plate that has a new, redesigned, aluminum plating made of three parts.
The Result? As one customer said, the new design
"is so easy a child could put it together."
Same price. New design.
LEARN MORE!
---
PIC OF THE WEEK...
Our friend Will Gentile at
HeavyMetal Concepts
put together this graphic and it just seamed appropriate.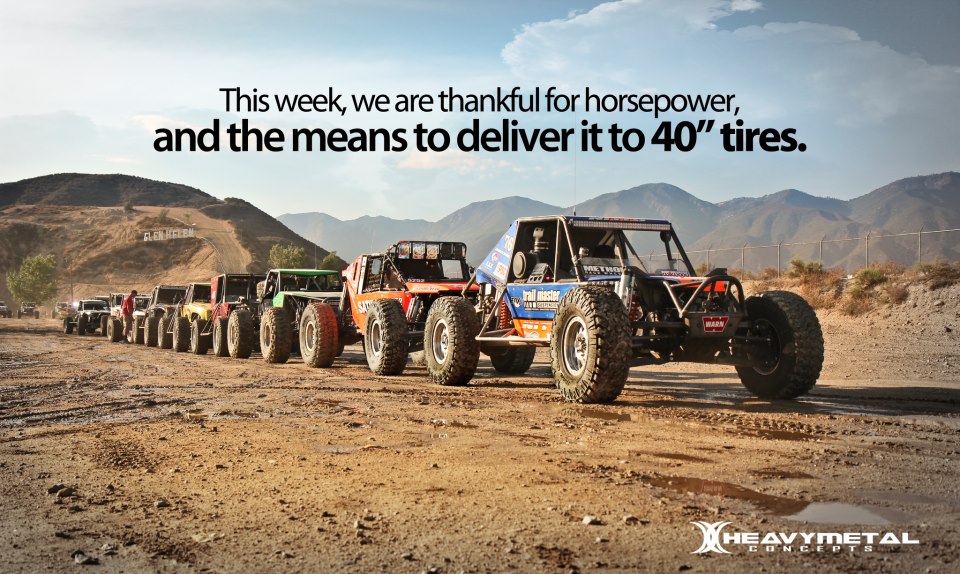 ---
See you on the rocks... or not!
Matson "Matsonian" Breakey
MetalCloak.com
916-631-8071